Our 2020/2021 ski season is over. Insert frowny face, because I love to ski! It wasn't always that way though, because I didn't grow up skiing. I went a couple of times in college–in fact the first time I went I showed up in jeans and light gloves. Yeah, that didn't go over well. My husband grew up skiing and really loves it, so he taught our older two boys when they were younger. I always had little kids at home to take care of, so I didn't mind them going without me. Then the twins got to skiing age…which presents a problem for one person to teach them how to ski. Our older two weren't big or good enough to take over, which meant that I had to help one, while my husband helped the other. So basically, I learned how to ski the same time my twins did. When they were 5, we bit the bullet and bought season passes to a nearby resort, and that was when I really learned how to ski. At 36.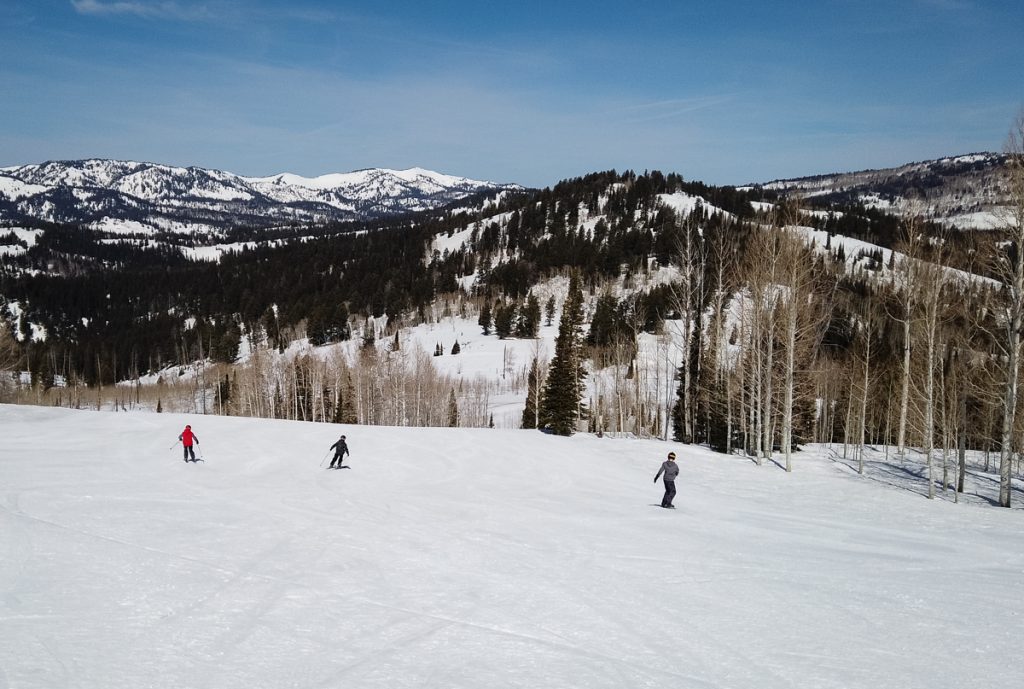 Fast forward to this last ski season, the 5th year that we had been skiing on a regular basis, and we are all pretty good skiers now! Sure, you won't see me doing any big jumps or flips, but I can do a little jump and I can even ski black diamonds! Every year I get more and more excited to hit the slopes. This year was probably one of the best! We went almost every week, sometimes twice a week if we could fit it in, and enjoyed it so much! It's really been a great winter activity for our family, and I know my boys love it!
Last year I made a ski video, showing clips of the whole season, so I figured I'd better make one for this year too! Without further ado, here's a look at us hitting the slopes!
Here's last year's video too, just in case you wanna see it! 😉